Spend $40+, get 10% off, spend $60+, get 20% off, spend 80+, get 30% off your order!
Please wait...
THE IMPACT OF GIRL LOVE
Last year, the world came together with Lilly Singh to spread #GirlLove and break girl-on-girl hate. #GirlLove goes beyond positivity and community—it empowers everyone with confidence and the resources to become incredible leaders.
This year, we band together. We aim higher. The new #GirlLove Rafiki is part of Lilly's birthday goal to help girls in Kenya go to school.
SHOP #GIRLLOVE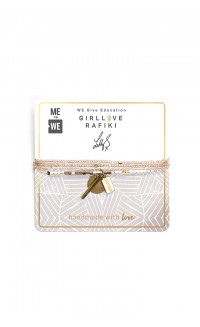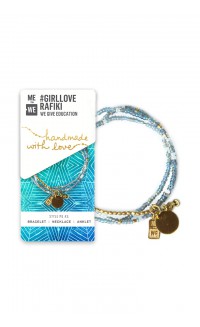 LILLY'S GOAL
HELP LILLY REACH HER BIRTHDAY GOAL
OF 16,000 RAFIKIS
EMPOWERING GIRLS IN KENYA
True power lies in helping our brothers and sisters. It has been so humbling to see the impact we made last year on these young girls in Kenya with our first #GirlLove Rafiki. [...] These girls work so hard and I'm so proud of them. They're going to do such amazing things."

Every #GirlLove product you buy help empower a girl with access to education.

WE Village works with communities to deliver these impacts and sustainably break the cycle of poverty.
SUPPORT GIRLS' EDUCATION
Want to keep spreading the Girl Love? When you check out with your Rafiki, click the donation box to contribute to the cause. Already got your Rafiki?
Keep the momentum going by visiting the WE Charity site and donating towards girls' education.
FOLLOW LILLY'S JOURNEY
From beading Rafikis with mamas under acacia trees, to busting a move with Kisaruni Secondary School girls in the Mara, Lilly connected to the heart of our community in Kenya and witnessed the incredible impact of #GirlLove Rafikis on her ME to WE Trip.
Be part of the story.
Learn more about ME to WE trips to Kenya